YVES THURIES, so Fine, so French
Everyday
Yves Thuries has his own plantation in Ecuador to guarantee you the best quality of cocoa & full traceability.
We are proud to select and take care of our beans. Moreover we control each step of the production as fermentation and drying which are essential to obtain the best qualitative aroma.
Our new Chocolate bars in bite are convenient for sharing and suitable for a diet thanks to the controlled portion.
In addition, each bar has different toppings and/or fillings to make them unique. To keep them safe and attractive on the shelves our bars are put in a display case by 12.
Discover our every day range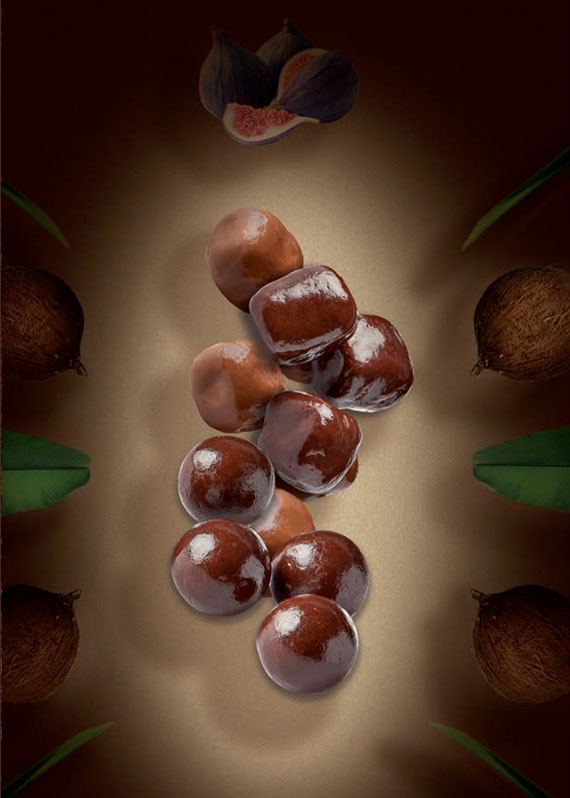 Chocolate bars 85G : 5 recipes
Unique chocolate bites with Topping on the top and filling inside.
Blond Chocolate with Dulce de leche and caramel pieces
Milk Chocolate with Banana toping & filling
Milk Chocolate with Mango topping & filling
Blond Chocolate with Matcha Tea
Dark Chocolate with Peppermint leaves & natural oil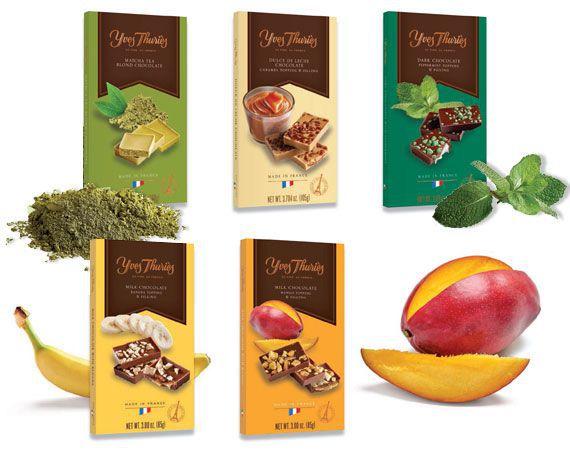 Gourmet Snacking
When you crave for a healthy snacking here are our 3 new recipes.
Discover our new range in Kraft paper bags with fruits bites covered with Milk or Dark Chocolates, a pure French delight. This new creation from France by our Master Chocolatier Yves Thuries will make you discover an amazing experience.
Our DARK CHOCOLATE FIG BITES are crafted with Mission figs, carefully selected for their flavors and their in deep intensity, then dried and dipped with rich & deep dark chocolate with a hint of natural vanilla.
COCONUT Bite in Milk Chocolate Trendy and Natural for an Exotic touch
PRETZEL Bite in Dark Chocolate A perfect Salty and Sweety combination